STANDARDS
We pay special attention on the raw material used for the production. All the raw materials are procured from reliable vendors, who hold a good reputation in the market.

PRINCIPAL
We always believe in best quality and best services. Our customers are most important assets of our firm so we never compromise with quality driven principles.
EXPERIENCE
We are in operation since 1990, We possess a team of 15 expert professionals, who have an adequate amount of experience in this field.
Custom Industrial Gearbox Manufacturers and Suppliers in Ahmedabad, India
JS Gears is a trusted name among the gearbox manufactures in India. We can custom design, engineer and manufacture gearboxes catering to the requirements of your applications. The gearbox is a prime component of most of the drive systems and our expertise as the top-industrial gearbox manufactures have the story of more than three decades. Over the years, we have been able to grow and flourish as the top-industrial gearbox suppliers as a result of the support from our customers within the country and beyond. Are you searching for a reliable gearbox manufacturers company in India? If so, your search ends with us. We can provide you with high quality, precision-engineered parallel helical gearbox suitable for any configurations. Increase torque, bring down or increase speed, rotate reverse or alter the direction of the driveshaft of your industrial solutions with the products from gearbox manufacturer in Ahmedabad.
World-Class Standard Gear Manufacturers
JS Gears – the premium industrial gearbox manufactures in India blends the latest production technology with the premium materials to manufacture highly sophisticated solutions. Industrial gearboxes are tough devices that should be highly durable and reliable. Hence, you are recommended to rely on reputed heavy duty gearbox manufacturers like us. We have a proven track record of manufacturing and supplying all types of gearboxes, including extruder duty helical gearboxes, inline helical geared motor etc. in the world-class standard and efficiency.
We are a highly affordable gearbox manufacturer in India. Our cost-effective gearboxes are easy to operate and last long. We are the number one industrial gear motor manufactures with a flexible approach to adapt to the requirements of all our clients from any industry. Do you need a customized gearbox unit for ropeways, crushers, road rollers or any other? We are a gearbox manufacturing company that is used to meeting challenges. Our exceptional expertise in the industry makes us the must-go-to gearbox manufacturer in Gujarat.
WHY CHOOSE US
The factory has consistently embraced innovation to provide a superior level of excellence, and we providing full and specific solutions for our every valuable customers.
LATEST TECHNOLOGY
Appropriately grow high-quality portals through reliable technology. Dynamically fabricate synergistic architectures.
LICENSED & INSURED
JS Gear are government approved and all licenses available
PROFESIONAL WORKERS
Our all workers are highly experience and well trained.
EFFECTIVE TEAM WORK
We may be strong as individuals but together we are invincible
WHAT OUR CUSTOMERS
THINK OF US!
We are heavy material handling Equipment manufacturer and we endorse JS Gear as a single source supplier for our equipments. Their reliable products and service support are unparalleled in the industry. We hope the same for all our future requirements.
Vijay Rathod, Owner
M.G Engineers (Ahmedabad)
We are using JS Gear's Extruder Duty Gearboxes for our Extrusion Plants from 2014. We are also export our Plastic Extrusion plants with JS Extruder Gearboxes. They are always supportive. They have excellent setup for manufacturing.
Shamim Siddiqi, Owner
Ruby Plastic Machinery (Vadodara)
JS have been associated for the past 12 years for supplying the Crane Duty Helical Gearboxes and Worm Gearboxes. Their delivery has been impeccable and quality is at par to international standards. They Have Good Plant set-up and  latest Gear related infrastructure.
Viral Bhatt (Ahmedabad)
J.S Products are extremely reliable and our experience with the company has always been positive. They have kept pace with new developments and with the evolution in the industry supplying high performance Extruder duty helical gearboxes with greater reliability. It has always been a pleasure to do business with J.S Gear and we look forward to many years of quality products and services and strong business relations.
Dhaval Mistry, Director
Amrut Plastic Engineers (Ahmedabad)
Industries where we applied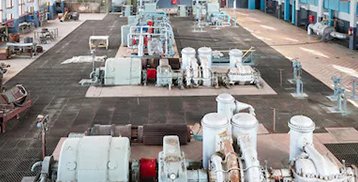 Chemical Industry
Heavy Conveyors
Paper Industry
Steel Industry
Dairy Industry
Material Handling Industries
Plastic Extrusion Plants
Sugar Plants
Food Extruder Machine
Oil Industry
Rubber Industry
Textile Industry